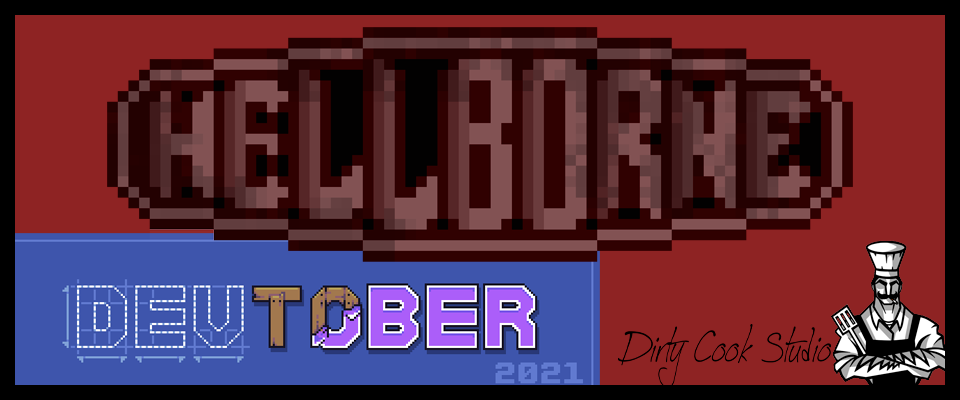 Hellborne - Devtober Demo Version
Controls:
Jump
Attack
THIS IS HELLBORNE
Hellborne is a hack and slash infinite runner. Travel through time, slay demons, save humanity. Currently available on Windows in Early Access!
This infinite runner was developed for the Devtober 2021 Game Jam. Over the course of 31 days, we accepted the challenge to completely design and create an entire game using only our skills and experience. Like how scratch cooking creates an entire meal from only base raw ingredients, we created this entire project from custom made music, art, design, and code. We also publicly published our entire development of this project on Youtube: https://www.youtube.com/channel/UC0Du-kmXDk8RjGJNxWs7ETw.
Early Access
This demo is free and will continue to stay that way. If you would like to support us you can always donate, or you could purchase the Early Access version of this game. The Early Access version contains the standalone Windows version of the game while also including all future updates for free as they are released. To show our support for our supporters, we will also be offering a complimentary mobile version for either the Android or Apple versions of the game as they are released(one mobile version per supporter, either Android or Apple at the supporter's choice).
Some of the updates and features that are coming with this version are as follows:
Boss Fights
Major UI and UX changes

Complete lighting overhaul
Menu changes
Camera behavior changes
HUD changes within game play

Gameplay changes and updates
Auto Saving
Gear (Unlockable Armor)
Scoring based on how well you do
In game currency to purchase upgrades
Shop for purchasing upgrades
Leaderboard for showing off that high score
Mobile releases